Seymour/Baylor County EMS
Seymour/Baylor County EMS provides 911 emergency and non-emergency services to all of Baylor County. We operate two ambulances that are certified, through the Texas Department of State Health Services, at a basic life support level (BLS) with mobile intensive care unit (MICU) capabilities. The two ambulances are staffed and available 24 hours a day 365 days a year which covers all of Baylor County as well as portions of the surrounding counties.
Seymour/Baylor County EMS has certified/licensed staff members which includes Licensed Paramedics, EMT-Paramedics, AEMT and EMT-Basics.  They have certifications in Basic Life Support CPR, Advance Cardiac Life Support, Pediatric Advance Life Support, Pre Hospital Trauma Life Support, and Neonate Pulmonary Resuscitation. There are certified EMS instructors who teach Basic EMT classes and a certified CPR instructor who provides CPR training for SBCEMS, Seymour Hospital and the general public.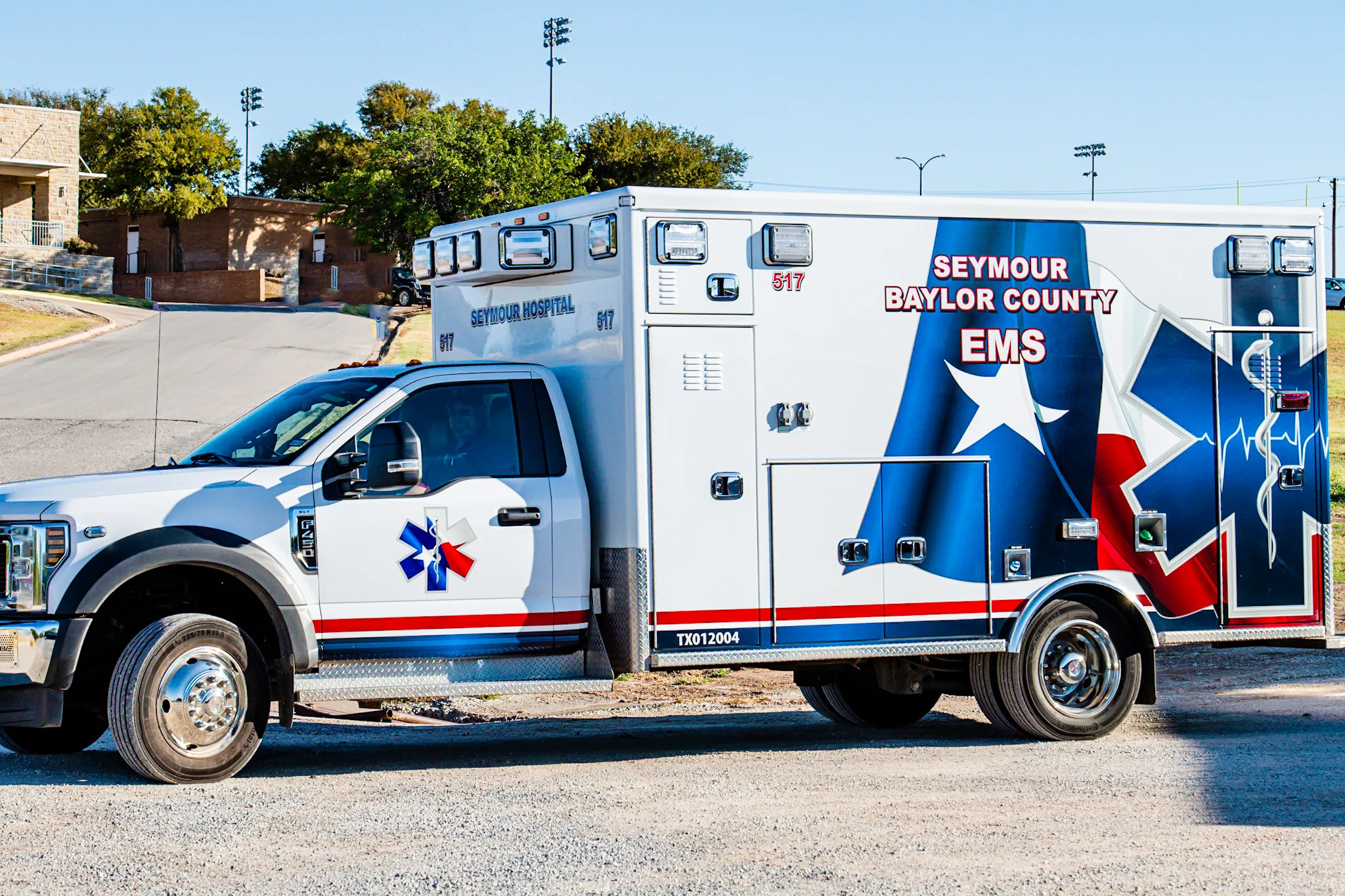 Address: 100 Emergency Drive